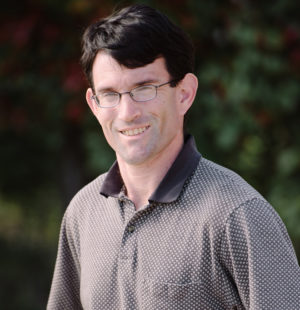 Brian R. Owen, PWD
Environmental Scientist - Wetland Specialist
Brian has 15 years of environmental consulting experience and is a certified Professional Wetland Delineator (PWD) in the Commonwealth of Virginia. Prior to 2005, Brian collected and analyzed soil, water, and biological materials and performed laboratory analysis of the samples for various chemical and physical properties. He also prepared standard operating procedures for that work. This combination of skills and expertise served as a good foundation for MSA's Environmental Sciences Department responsibilities where he performs research and field investigations and provides client advocacy and consultation with regulatory agencies, facilitates environmental permits, and prepares a variety of environmental reports.
Brian's experiences include:
– More than 400 Phase I Environmental Site Assessment reports on sites varying from vacant rural land to urban properties and industrial facilities with more than one hundred years of development history.
– More than 200 NEPA reports, mostly under a state contract.
– Assessed and delineated numerous wetlands and CBPA/CAMA resources across Virginia and coastal North Carolina.
– Obtained wetland impact permits for a variety of commercial and residential developments including waterfront improvements.
– Special natural resource services including impact mitigation design and permitting, construction monitoring, and violation case resolution.
– Reducing local deer and aquatic avian populations through permitted projectile impact events.
< Return
Please check the box or boxes requested. Doing so helps prevent automated programs from abusing this service.
949
[X]
Due to inclement weather, MSA will be closed on Thursday, January 4, 2018. Please call or follow us on Facebook for the latest updates.